Explore the importance of web writing to build and maintain a strong brand presence online with three key tips.
There is no doubt that the landscape of brand building has changed in recent years. Businesses are investing less in traditional marketing avenues of print media and instead are capturing customers through web writing.
For many small business owners, this shift has opened an avenue for them to communicate directly with their market, enabling them to expand their reach in a way they never could have done so before.
Successful content will strike the balance of conveying a brand's message, engage the audience, and attract new sales or customers.
However, content for contents sake will not build a strong brand presence. Quality is key.
Whether you are a small business owner crafting your own content or a copy writer writing for someone else, there are a few vital aspects to apply to create powerful web writing with reach.
1. CONNECT WITH YOUR AUDIENCE
Content needs to be attention-grabbing and attention-retaining. Advertising industry pioneer David Ogilvy suggests for every five people who read a headline, just one reads the copy body. Web readers tend to scan copy and move on if it does not capture their interest. Key points to consider:
Writing should be simple with maximum value.
Engage readers by connecting with them. Try personalising the brand by giving readers an insight to the people behind the business, or by sharing customer stories. Don't underestimate the power of storytelling.
Have a purpose to your writing. A good mix of credible data, story, and entertainment.
Keep your established readers interested and grasp new ones while you're at it. Be consistent, yet fresh.
2. SEO IS KEY
There is little value having powerful writing on your site if it doesn't get read. SEO is critical to any brand or business. Ultimately you are writing copy for your readers and for search engines to pick up on. Don't neglect the basics.
A strong headline and sub-headings that apply a good use of keywords that search engines will grab. Think of what a potential customer or your target audience might type in a search box.
Naturally integrate keywords into text but avoid being keyword heavy. It should still flow nicely for the reader.
Use relevant and purposeful links dotted through text to draw readers in from elsewhere online.


"For every five people who read a headline, only two read the copy body."

– David Ogilvy, advertising tycoon and founder of Ogilvy & Mather.
3. CREATE SOCIAL MEDIA CONTENT
Like it or loathe it, social media has the potential to launch or sink a brand within minutes. But if you want to maximise your ability to connect with your target audience, social media platforms can be an incredible tool to interact directly with users.
Aimee Fake, co-founder of small local home-made cleaning product business, Figgy & co, believes social media has offered them a way to communicate directly with their customers with a two-way dialogue. This has helped create a Figgy community of like-minded people who share more than simply their use of Figgy products.
"The wonderful spin-off of this is Figgy users upload their own videos and posts sharing their use of our products. This has the knock-on effect of their followers now being introduced to Figgy that might not have ordinarily come across our page."
Her two top tips for social media are:
Use appealing visuals to grab readers attention. The competition for eye-catching material here is high.
Be consistent and stay relevant. Social media is a hungry beast. It is vital to keep at it to ensure you stay front and centre.
Content can be powerful when created intentionally. The identity of the brand should be the thread that binds it all. Stay consistent and true to the purpose of what you are striving to convey. Don't lose sight of your audience and invite them to engage. Remember, quality content gets shared.
Study journalism online with one-to-one tutoring by an award-winning journalist.
Turbo-charge Your Writing and Learn to Produce Articles Faster and More Effectively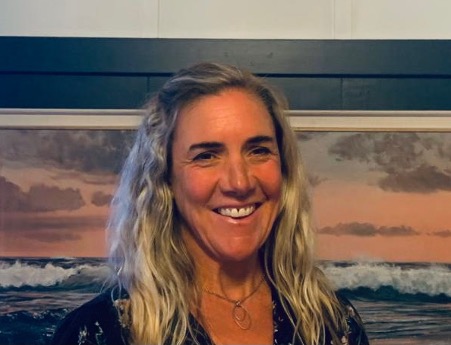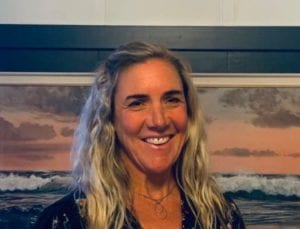 Heidi Ward is an enthusiastic writer who enjoys drawing on the ordinary that people can relate to. Heidi lives on the Kapiti Coast with her two kids and teaches yoga.
She also works part-time in a small local business with big dreams, that is striving to build its presence online utilising these powerful content tips.
Get Notified About Global Writing Contests
Sign up for our free bi-monthly newsletter with deadline reminders for writing competitions.