My Writing Journey Competition
My Writing Journey Competition
The My Writing Journey Competition is free to enter and open to writers from around the world.
Write us a 600-word essay on the theme: The best writing tip I've ever received.
We'll publish the best piece in our newsletter and on our blog – plus the winner receives $200 (R2 000 or £100).
The Short Story Writing for Magazines Course
All the basics of short story writing in one course
Closing Date: 30 June 2023
COMPETITION RULES:
Send in your entry in the body of the email, not as an attachment.
Use the subject line 'My Writing Journey Competition' in your email.
Entries must be no more than 600 words and must be the author's original work.
Use Times New Roman size 12 or Arial size 11.
Entry is free.
All submissions and enquiries can be sent to Nichola:  Nichola@nzwriterscollege.co.nz
The competition is open to any writer living anywhere in the world.
Only one story per entrant is allowed.
Prizewinners will be notified via email as well as on our website; please ensure you supply a valid email address with your entry.
Writers retain full copyright over their work.
The judges' decision is final; no disputes will be entered into.
If your entry has not been acknowledged within three working days, please contact us as your email may have got lost in transit.
The Writers College reserves the right to extend the competition deadline or cancel the competition should the entries not be of publishable quality or up to the required standard.
The Write a Novel Course
Write your novel with one-to-one guidance from an award-winning author.
Send us a message and we'll get back to you within one working day.
Subscribe to Our Newsletter
Read past winning entries
Here's an anthology of the 22 best prize-winning essays from our 'My Writing Journey' Competition over the past decade. The anthology offers 100 pages of timeless writing advice and heartfelt personal stories from talented writers from around the world.
Edited by our graduate copy-editing student Emma Hager, cover design by Andrea Vanek, and type-setting by Koos Turenhout, this e-book makes a perfect gift. Whether it's for you, or for your writer friends, download your free copy today.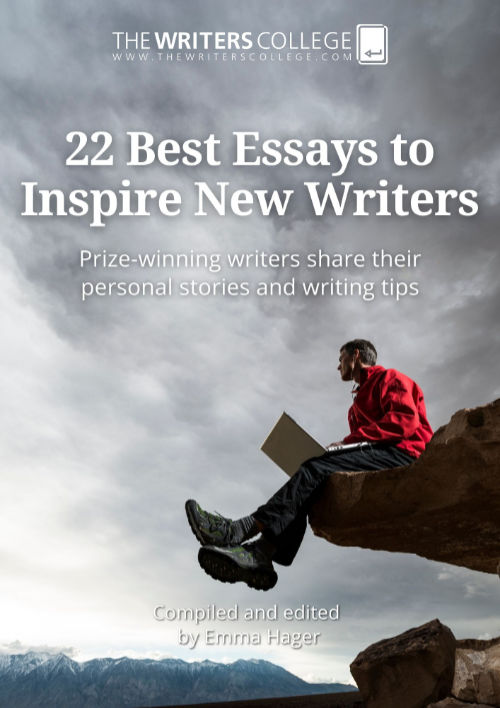 Congratulations to our shortlisted aspirant novelists!
We are absolutely delighted with the calibre of the entries in our Global Novel Writing Competition. We have managed to agree on our shortlist amid tight competition among the front-runners.

Their submitted manuscript excerpts are intriguing, well written and potentially marketable.
In no particular order, our shortlisted writers are:
Guns of Dogma – by Kim Chaunter
Elicia – by Dorothea Saputo
Strange Bird – by Justine Loots
Taint the Innocent – By Adele Anderson
A Muddy Fairytale – by Diane Cursons
Paralleled Lives – by Venisa Chinnasamy
Rain Storm – by Petronella Wagner

Our judges are currently finalising their choices for the top three places. See you on 30 September for the exciting final placement announcement.
A big well done to everyone who entered. Preparing a proposal is no small feat, and you did so well. We hope you enter again in 2023.
PRIZES:
First Prize: Win the full Write a Novel Course (value $4000; 24 months of mentoring with an award-winning writer up to 70 000 words)
Second Prize: Win the part Write a Novel Course (value $1695; 12 months of mentoring with an award-winning writer up to 25 000 words)

Third Prize: Win the part Write a Novel Course (value $1695; 12 months of mentoring with an award-winning writer up to 25 000 words)
We are thrilled to announce our winners for the Writers College 2022 Novel Writing  Competition.
The winning novel manuscripts were original, bold and gritty.
We're proud to award the three finalists mentorships at the Writers College where they will be complete and polish their manuscripts under the supervision of award-winning authors.
FIRST PLACE:



Strange Bird by Justine Loots
RUNNER-UP:



Taint the Innocent by A. D. Anderson
THIRD PLACE:



Elicia by Dorotea Saputo
In fourth place is A Muddy Fairy Tale, written by Diane Cursons, and fifth place is awarded to Kim Chaunter for Guns of Dogma.

Congratulations on a magnificent achievement.
Read the judges' comments on the top three stories below.
A special word of thanks to our short story judges: Sonny Whitelaw, Alex Smith, Fiona Ingram and Andrew Salomon.
The judges' ratings and comments for the top three stories
Judges' comments
A powerful storytelling premise and equally powerful characters and execution, apart from two issues. Both are easily corrected, and both are essential in improving its marketability. 1: Shifting points of view from omniscient to limited third person within the one scene. Whose story is this about? 2: Incorrect verb tenses in places. This make it hard to understand whether events are in the past or present, so the reader's attention is taken from being immersed in the 'story' to going back over texts to locate themselves in time. Both issues are easily rectified with a bit of assistance. Otherwise, an intriguing psychological journey into a post-apocalyptic world. I really like the fact that the author did not belabour the details of the simple premise, one that has broad appeal in the current global zeitgeist. Sonny Whitelaw

A lyrical and vivid writing style and layered concept with thought-provoking themes make this more a work of literary than commercial fiction. The fantastical location might make it harder to place this novel with a South African publisher, but if the author is able to convey her concept, which is almost fable-like, with power and impact then the novel may potentially follow in the footsteps of novels like "An Island" by Karen Jennings. Alex Smith

This promises to be an intriguing novel – an appealingly curious meditation on memory and the power of language, that also shows strong potential to be an enthralling read. Andrew Salomon

I loved this story! I found it mesmerizing and gripping. The writer has a lovely use of language in forming the concepts behind the plot. The events in the first few pages were shocking and dramatic and the mystery behind them kept me reading. The sense of dystopia is palpable and the line between reality and unreality is blurred in a feasible way. Excellent concept and execution thereof. Fiona Ingram

Judges' comments
The gritty realism of the characters in beautifully rendered settings, combined with the flow and pace of the opening events, draws the reader into what promises to be a powerful story. This will be a marketable story. The use of Te Reo does mean the audience is somewhat limited. A shifting point of view and the ending of the first chapter raises the question: whose story is this? The bulk of the chapter is about Keti and Rewi. The chapter ends without addressing the original premise, a raruraru between brothers, and introduces Meti, a lovechild, and 'the old man'. That Jake is the 'old man' is only mentioned in passing early in the chapter, a clue easily overlooked. In sum, the writing style is superb, and the story potential is incredible. Packing a bit too much into one chapter is a common error. Given the existing skills of the writer, I'm confident they could readily benefit from understanding scene and story structure as well as point of view. Sonny Whitelaw

Richly evocative. Very clear and convincing characterisation. Brilliantly specific detailing brings characters and place to life. The impact of the death of a parent is a powerfully resonant theme, taken with the good writing and memorably created local setting, this novel could be of definite interest to a New Zealand-based publisher. Alex Smith

A powerful sense of a novel wherein local customs and language combine to create a very definite sense of place as a character in its own right. A convincing impression of how a character's evolution to ultimately accept responsibility is a hard-won process. Andrew Salomon

I am not a fan of memoirs, but this writer has most successfully created a style that makes the facts read like fiction. Raw, real, gritty, honest, and rough in places. The language suits the style and vividly depicts the people, places, lifestyle, setting and values. One can imagine meeting these characters because they are real people and lived real lives. I found myself reading on and on. Fiona Ingram

Judges' comments
Very well written with a great opening introduction to Elicia, a self-absorbed angry teenager with an (un)healthy dose of sibling rivalry and unfortunately accurate insight into her parents' relationship with one another and their children. Yet for all her angst, Elicia is likeable because she is the underdog, the victim. We want her to succeed in her quest, so the reader immediately makes an emotional investment in the story: will Elicia succeed? Elicia's point of view shifts between third person omniscient and third person limited, as if the writer it not entirely sure they want to tell the story about Elicia, or have Elicia tell her own story. This is also apparent in the use of language: Elicia's narrative voice is more sophisticated and insightful than a teenager. This can be explained by her excellent school grades. But using less sophisticated Latinate words and instead simpler Anglo-Saxon words and maintaining a single point of view throughout would improve this story. Sonny Whitelaw

Elicia promises to be a charming character. The impact of a grandparent's death on a child is an intriguing concept; the premise of the story is good. The story fits the Young Adult genre and marketing category and there are some vivid details that make the unfolding story accessible to a contemporary audience. Could potentially be suitable for a UK-based publisher. Alex Smith

An unusual premise that shows potential, and that will require careful planning to avoid feeling convoluted and to sustain the reader's interest. Andrew Salomon

I liked this story the more I read. I feel the writer has successfully captured the dialogue/arguments/back and forth etc of a realistic family. Elicia comes across as a fully fleshed out young character and her little brother is hilarious, as are most little brothers. The writer introduces the death of the grandfather early enough to totally change the family's life and I enjoyed this. I would be interested in reading the complete novel. Fiona Ingram