Report Writing and Presentation Course
Price: NZ$ 1095 / £ 565 / R 7995
Report Writing and Presentation Course
Take Your Business Report Writing Skills to New Heights
Learn how to write and present compelling,
professional business reports
The Report Writing and Presentation Course teaches you how to structure, write and verbally present a professional report. You will learn what to leave out and what to include in order to engage your readers and audience members.
This course is essential for technical specialists or managers whose career growth depends on being effective and persuasive as a business report writer.
This is an intensive course aimed at developing your career as a manager or subject matter specialist. Your employer will also benefit from your professional development.
The Report Writing and Presentation Course
Gives You...
Discover How to Write Reports With Ease
Impress your team with your clear and persuasive reports
This online writing course consists of five modules. Each module has a practical component.
At the end of the course, a verbal presentation must be made. This has to be done in a work environment and be peer and/or line manager evaluated.
You will plan and create a persuasive presentation and learn how to respond appropriately and effectively to critical questions. In addition, you will learn how to self-evaluate and take evaluative comments from line managers and colleagues on board in order to continuously improve your skills.
On this course, you will:
create a strategy based on proven theories and techniques
plan, organise and write an effective report in good business English
edit your work effectively
deliver a convincing verbal report
present your written report in a visually attractive way
tie up the loose ends and submit your report
'I was extremely happy with all the materials and course content. Susan is a wonderful lecturer: her feedback was always constructive, informative, kind and insightful. She is also very approachable, open and supportive. She is absolutely the best. I learnt more than I ever dreamed I would.'
Start your course at any time – applications open all year round.
Other currencies will be converted at time of invoice
The assignments vary in length.
These modules include around 200 pages of course notes.
Work at your own pace – up to a maximum of eight months.
Working with an individual tutor means you can start the course at any time.
Basic writing skills are essential. Computer skills, e-mail and Internet access required. No previous tertiary qualification required.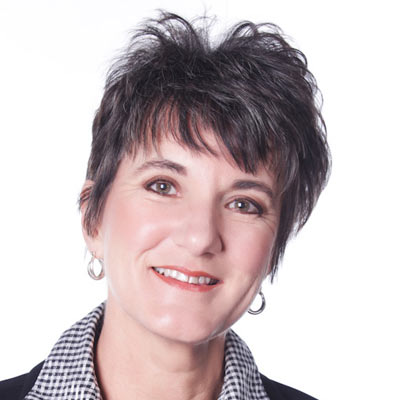 Susan Williams is the founder and managing director of Prose&Coms, an innovative communications company specialising in corporate publications, training and storytelling for strategic, motivational and therapeutic purposes.
She holds a BA degree with a specialisation in Languages and Philosophy, two BA Honours degrees in Philosophy and Applied Linguistics and a Postgraduate Diploma in Education.
With a strong background in education and vast experience working at multinational corporations, Susan consults and offers services in her areas of expertise. Since starting her business in 2000, she has been contracted to manage numerous group publishing projects with international distribution.  In addition, she has first-hand experience in developing corporate and technical training video scripts and presentations, as well as superb induction and other internal/public training programmes.
Susan tutors the Report Writing and Presentation Course, the Write Better Letters Course, the Write Better Newsletters Course and the Writing Coach Course.
Communication Theory and Technique
Understand the elements of effective and persuasive communication
Create a report writing strategy
Plan for a varied audience
Research and list legislation and policies
Writing assignments
Plan and Structure: Writing With Purpose
Understand the attributes and properties of reports
Follow a process to plan, organise and structure a report
Analyse and evaluate a workplace report
Writing assignments
The Writing and Editing Process
Apply a seven-step process to collect, collate and complete a business report
Use correct grammar and punctuation to avoid common writing errors in writing a report
Create a professional, readable and visually attractive report
Follow a three-step editing process
Writing assignments
From Written Report to Verbal Presentation
Understand the cornerstones of a presentation
Define the various purposes of presentations and plan the correct structure
Gather, analyse, organise and deliver technical information meaningfully
Use rhetorical devices and elements of persuasion to engage your audience
Writing assignments
Practical Presentation and Evaluation Techniques
Effective presentation skills (wow your audience)
Use presentation software effectively
Think on your feet and respond to questions effortlessly
Use techniques to overcome common speech and presentation problems
Apply critical thinking and evaluation techniques to continuously improve your presentations
Writing assignments
Sanchia Lubbe
Graduate student

My experience at The Writers College was very positive. The course was very enjoyable and a useful experience; it helped me identify gaps in my writing. The course was all about tutor-student interaction. A very positive tutor-student relationship was created, which allowed me to experiment and grow. The course absolutely met my objectives. Some of the assignments were perhaps a bit too easy but, all in all, the general experience was a positive one. The administrative interactions were efficient, and the electronic medium was extremely useful. The Writers College has mastered online courses, and I'd recommend them to anyone who would like to improve their writing skills while not being bound to attend lectures.
Sheryl Nelley
Graduate student

The course has inspired me to become a better writer. With awareness comes opportunity; effort makes it possible. The effort I put in was reflected in my results, and I feel my journey is just beginning. I enjoyed my contact with Susan. I believe her personal, anecdotal comments brought the course to life, and I responded positively to this approach. After having done the course, I am more aware of what I don't know, and I realise the effort I need to put in to achieve my goals. The Writers College is a professional provider of writing courses, and I am fortunate to have benefited from their service. I have recommended it to others and will continue to do so.
Helena Cuesta
Graduate student

I enjoyed doing the course a lot; I'm more confident now with my English writing. English is not my first language. I wanted to try something different to improve my writing, vocabulary and even grammar skills, and this course absolutely met my objectives. My tutor was always very clear and respectful with her comments. The course was fun, challenging and I learnt a lot.
Get These Additional Benefits
Risk-Free 100% Money-Back Guarantee
We are so confident that you will love your course that if you're not 100% satisfied with the quality of our training, simply ask for a refund within 30 days.
Complete the Application Form to Enrol on the Report Writing and Presentation Course
You will receive an approval email and invoice within one working day.
Questions? We've Got Answers
We would love to help you choose the best course for you. Tell us what style of writing you want to develop and we'll give you some options.