Price: NZ$ 1095 / £ 565 / R 7495
Give Your Writing a Makeover With a Personal Writing Coach
Learn how to write compelling content for any medium
If you get tangled in knots over having to write at work or at home, The Writing Coach Course can help you.
This course is designed to help you gain confidence in your writing skills. You will learn how to write for different audiences and produce impactful, well-organised material in various styles and formats.
Whether you intend to write top-notch business reports, proposals, letters or just hope to improve your overall written communication, this course is for you.
Your tutor will provide personalised feedback on your assignments, as well as advice and support throughout the course.
The Writing Coach Course Gives You...
Say Goodbye to Your Writing Struggles
Master writing tools and techniques to help you engage your reader
Good writing skills take time and effort to learn. This course allows for a relaxed pace while you study and practise in dozens of writing exercises from the comfort of your home.
Discover how to:
beat procrastination and start writing regularly
get inspired and find topics to write about
perfect your punctuation
make your writing more dynamic using figures of speech
improve your vocabulary and grammar
apply your writing skills at work and in your daily life
'The course has inspired me to become a better writer. With awareness comes opportunity; effort makes it possible. The effort I put in was reflected in my results, and I feel my journey is just beginning. I enjoyed my contact with Susan. I believe her personal, anecdotal comments brought the course to life, and I responded positively to this approach. I have recommended it to others and will continue to do so.'
Sheryl Nelley, Writing Coach Course
Start your course at any time – applications open all year round.
Other currencies will be converted at time of invoice
The assignments vary in length.
These modules include around 200 pages of course notes.
Work at your own pace – up to a maximum of 12 months.
Working with an individual tutor means you can start the course at any time.
Basic writing skills are essential. Computer skills, e-mail and Internet access required. No previous tertiary qualification required.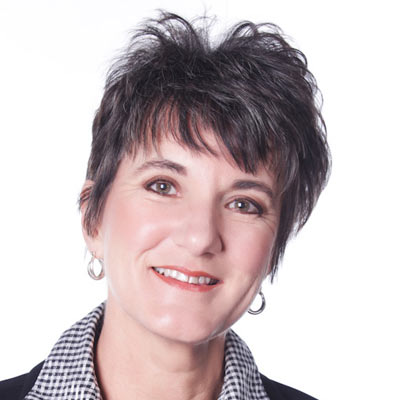 With a strong background in education and vast experience working at multinational corporations, Susan consults and offers services in her areas of expertise. Since starting her business in 2000, she has been contracted to manage numerous group publishing projects with international distribution. In addition, she has first-hand experience in developing corporate and technical training video scripts and presentations, as well as developing superb induction and other internal/public training programmes.
Susan tutors the Report Writing and Presentation Course, the Write Better Letters Course, the Write Better Newsletters Course and the Writing Coach Course. Despite her busy schedule, Susan also finds the time to be an active member of Toastmasters International.
Breaking Through the Barrier – Seven Days
Create a daily writing schedule
Learn how to manage your writing time
List your reasons for procrastination
Become more aware of your surroundings by using all of your senses
Daily exercise: Let it flow – keep a journal of your daily writings
Exercise: After 7 days, write a paragraph and submit it.
Finding Topics to Write About – Seven days
Beware of negative self-talk
Make lists, jot down ideas and use mind maps
Read newspapers
Develop an interest in life – in people, projects and developments
Apply your writing skills to your work – emails, notes, descriptions, requests and replies
Daily exercise: Journal work
Exercise: Make a list of all the topics you would like to write about in your daily life or at work. Select one topic and draw a mind map to submit.
Get your facts together
Arrange them in a logical order
Give them flesh (writing sentences and paragraphs)
Use transitions to ensure logical flow
Use consistency in style, tone, tense and perspective to ensure logical flow
Exercise: Learn the process of writing and apply it to one of your selected topics.
What Do You Actually Say? An Exercise in Clarity
Become more aware of how people write and speak
Make a list of of abstract terminology, officialese and clichés you hear or see in writing and find a better way of saying it
Write shorter sentences
Test your writing phrase by phrase and sentence by sentence
Exercise: Rewrite a paragraph in clear English.
Write a short report or a proposal that you could use in the workplace.
Vocabulary and Grammar Gremlins: What Are the Rules?
Language as a communication tool requires vocabulary and grammar. What is vocabulary and what is grammar?
Learn to define the parts of speech and understand their function in a sentence
Learn to use tenses effectively
Avoid common errors
Tips and exercises on how to improve your vocabulary
Notes on how to use a dictionary and a thesaurus
Exercises: Short exercises in correcting errors and building vocabulary
Write an essay on a topic of your choice, consciously using new words.
Write an essay exploring the different senses.
Using Perfect Punctuation
What is a sentence?
What is a paragraph?
What is punctuation?
Exercise: Correct sentences and a paragraph.
Write your own paragraph and use punctuation marks effectively.
Spice up your writing by using figures of speech
Use metaphor, anecdote and descriptive language to improve your writing
Use your senses to become aware of what you experience and use that in your writing
Beware of ambiguity, mixed metaphors, etc.
Exercise: Rewrite a dull paragraph.
You can select TWO of the following modules to specialise in:
Find out about different types of letters, format of letters: business letter; personal letter; condolence letter; thank you letter; letter of complaint; letter to the press etc.
Writing for the reader
Tone of voice
Exercises: Write two of these:
Write a letter to the press or a letter to a friend
Write a letter of complaint
Write a letter to your boss for a salary adjustment
Write a cover letter for a job application
Writing Easy-To-Read Reports
Plan a report on a selected topic
Draft a report
Analyse and improve on the draft
Add anecdote and metaphor and descriptive language in an appropriate manner to interest, influence and inform your reader
Report formats (short report, long report)
Reports on: projects, reporting on meetings or discussions, research
Executive summary
Planning a theme for an employee report
Using storytelling techniques to create interest (metaphor, anecdote, etc)
Exercise: 
Use the given theory and guidelines and write a report of use to your workplace.
Writing Newsletter Articles For The Workplace
Practical tips and guidelines on article writing
Learn about writing style, article formats, checking facts, do's & don'ts
Exercises:
Write a paragraph about a business, social, or sports event, a visit from a VIP, or an interesting experience – to be published in a newsletter.
Write a technical or specialist article based on an interview, on product specifications, or meeting minutes and research.
Write a human interest article based on an interview (e.g. interview with disabled worker, person with interesting hobbies, NGO and its work, etc.)
Learn how to plan and do research for a speech on a chosen topic
Use metaphor, anecdote and description
Use rhythm and rhyme to pace the speech
Exercise:
Write a business related or social speech. Select from:
The opening of an event;
Introducing another speaker,
A product launch,
A farewell speech,
A national celebration (Heritage Day, Women's Day, etc),
A 21st birthday celebration,
A wedding,
Or on a topic of your choice.
Learn the different formats and styles of proposal writing
Write for your reader
Exercises:
Write a proposal to your boss to attend a conference, go on training, develop a new product; or
Write a proposal to the school board, municipality, church or community group to improve a service
Formats and styles for memos, emails and faxes
Do's and don'ts for each
Exercises:
Write a memo
Write an email on a given topic
Write a fax following a given brief
Wanda van der Wath
Writing Coach Course

Susan quickly got me out of my shell and helped me enjoy every minute of the writing process. The course opened my eyes and gave me confidence to pursue this dream.
Allan Spear
Writing Coach Course

I believe what made the course work for me was Susan. She helped me a great deal and was encouraging and motivational at all times. The feedback was great, and you could see that time was taken in the assessment and feedback. As one can see from my feedback, I really enjoyed the course.
Theresa de Beer
Writing Coach Course

I was extremely happy with all the materials and course content. Susan is a wonderful lecturer: her feedback was always constructive, informative, kind and insightful. She is also very approachable, open and supportive. She is absolutely the best. I learnt more than I ever dreamed I would.
Sanchia Lubbe
Writing Coach Course

My experience at The Writers' College was very positive. The course was very enjoyable and a useful experience; it helped me identify gaps in my writing. The course was all about tutor-student interaction; a very positive tutor-student relationship was created which allowed me to experiment and grow. The course absolutely met my objectives; some of the assignments were perhaps a bit too easy, but all in all the general experience was a positive one. The administrative interactions were efficient and the electronic medium was extremely useful. The Writers' College has mastered online courses and I'd recommend them to anyone who would like to improve their writing skills while not being bound to attend lectures.
Helena Cuesta
Writing Coach Course

I enjoyed doing the course a lot; I'm more confident now with my English writing. English is not my first language. I wanted to try something different to improve my writing, vocabulary and even grammar skills and this course absolutely met my objectives. My tutor was always very clear and respectful with her comments. The course was fun, challenging and I learnt a lot.
Kim Western-Williams
Writing Coach Course

I thoroughly enjoyed studying with The Writers College. I didn't feel under pressure like you do at University and the course allowed me to manage my time in a relaxed manner. My tutor Susan, and Koos in admin, were very helpful. Susan was very good with feedback, which was given in a clear and concise manner. She taught me so much, without making me feel like an old idiot. They say you can't teach old dogs new tricks; studying with The Writers College proves that you can. I've learnt more in six months than I did in 15 years at school! I am now searching for another course to do with The Writers College.
Get These Additional Benefits
Risk-Free 100% Money-Back Guarantee
We are so confident that you will love your course that if you're not 100% satisfied with the quality of our training, simply ask for a refund within 30 days.
Complete the Application Form to Enrol on the Writing Coach Course
You will receive an approval email and invoice within one working day.
Questions? We've Got Answers
'The Writers College is a professional provider of writing courses and I am fortunate to have benefited from their service.'
Sheryl Nelley, Writing Coach Course
We would love to help you choose the best course for you. Tell us what style of writing you want to develop and we'll give you some options.