BY GEETHA RANGANATHAN
Sitting at the city library in Parramatta, I asked myself what drove me to write. As the clouds passed by, I realized that my mood had changed, and I started tapping on the keyboard. Emotions play an important role in everyone's life and are an important contributor to success and failure. I have experienced many emotions in my life, both personally and professionally, from joy and sorrow to anger and frustration. When I feel a powerful emotion, I take time to reflect on its message, and that often leads to a piece of writing.
As the pandemic began in 2020, the stress element kicked in for me. So I channelled my sense of emptiness into sketching a story explaining the optimistic attitude of a vegetable amidst its tough living conditions. This story attracted many readers, ultimately leading me to secure fifth place in a national-level story contest. The accomplishment of achieving fifth place fuelled me to write my first book, Be Your Own Torchlight. I chose this genre after reflecting on my emotions about becoming my own guiding light and eventually becoming an author. However, what happened next was incredibly nerve-wracking.
As I neared completion of the manuscript, I unexpectedly lost my mother, leaving me shocked and grieving. After a few days passed, I turned to my writing as a coping mechanism and funnelled my grief into penning a story about the struggles of a working woman in the pandemic. This story was a hit, and I secured first place in another contest, which helped me regain my confidence in working on my book. From there, I edited the manuscript, designed the book cover, and determined the book's pricing. Within two months of my mother's passing, I published my first self-help title worldwide, three years ago today.
Since then, my journey has continued with writing the biographies of renowned accountants, co-authoring with global writers, publishing on the Commonwealth Writers website, and writing articles on finance, mental health, and book reviews for magazines. These writings have had a strong influence on readers and have earned me awards, propelling me into the limelight.
There have been many instances from my childhood that motivated me to write, but the trigger has always been emotions. My advice to aspiring writers is to focus on their strong emotions.
How do you channel emotions into writing?


Here are a few steps to shape the art of writing:
After reflecting on the emotions and the message they convey, you need to outline your writing plan. This plan should include the content, theme, and format, whether it's a short story, article, blog, etc., and identify your target audience.
Conduct research on the topic from both internal and external sources. This will help you blend your emotions with a thoughtful message.
Start drafting while focusing on the message, language, and necessary details. Simultaneously, pay attention to the emotions and thoughts that drive you and ensure they are reflected in your writing.
Although grammar is important, it's not the top priority in your first draft. Keep a keen eye on the message and rewrite it multiple times to infuse your emotions and thoughts.
Once your draft is ready, edit the manuscript, emphasizing formatting, grammar, plagiarism checks, and word count, with or without the use of writing aids.
Appreciate the changes from your first draft until now as a learning experience and witness the evolution of your writing.
Give your draft a first read from a third-person perspective to evaluate the content's strength and emotional impact. Don't hesitate to rewrite if it doesn't meet your current standards.
Collaborate with friends and supporters to review your final script and leave room for improvements.
Be open to constructive criticism and use feedback to enhance your work. Turn criticisms into content in a healthy way.
Now you're ready with a remarkable piece of art for the world to read.
But what if you don't feel strong emotions? The answer is to be empathetic and draw stories from others' lives. Consider the example of people who have suffered hardship, but brought about changes in many lives, people like Mahatma Gandhi, Nelson Mandela, Martin Luther King Jr, Malala Yousafzai and Rosa Parks, among many others. Their impact on others has led to paradigm-shifting revolutions.
Aspiring writers, start recognizing emotions as your personal tool to enter the world of writing.
About the Author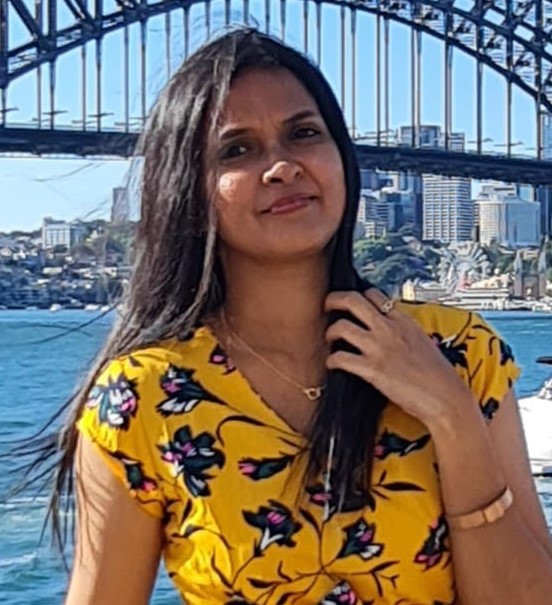 Geetha Ranganathan is a chartered accountant and a seasoned logophile. She began her writing career by contributing an article to the Wall Street Journal, US and to the research book about India's top auditors. In 2020, she published her first self-help book, Be Your Own Torchlight, Travelogue from Aspiration to Achievement, which is available in Australia, the US, UK, and India. She contributed to anthologies Nightingales-2.0 & 3.0, Women, Delusions, Flying High-2.0 and Out of Box-2.0, available on Amazon worldwide. Her stories about a working woman and hope secured 1st and 5th place in India.
She received the Tagore Literary Commemorative and Best Indian Author award for her self-help title. Her story about a student was published on the Commonwealth Writer's website. She is actively contributing articles on mental health for an Indian magazine. Currently, she works in an audit firm in Australia and is available at:
https://www.linkedin.com/in/geetha-ranganathan-89996611