The 14-Day
Story-Building Intensive
Write a short story like a pro -
in just two weeks!
Gain the skills, the method, and the confidence
to write short stories with ease.
If you struggle to write a good story, we take you on a step-by-step guided journey – from idea to completed, polished short story!
Our Story-building Intensive starts on Monday 4 April, after which you'll write 14 sections of a short story in 14 days!
You'll have an award-winning writer giving you daily tips and tools as you progress, AND you will receive a professional 3-page report on your story once the challenge is complete.
STARTING MONDAY
4 April 2022

– PLACES LIMITED –
TIME REMAINING TO SIGN UP!
The Story-Building Intensive Gives You...
Master the Steps of Storytelling and Create a Complete Short Story
Take your short story writing to the next level
Our 14-Day Story-building Intensive will demystify the story-writing process, giving you tools and tricks that you can use for all stories that you write. 
Keep up your daily writing habit with a new writing challenge that arrives in your Inbox every day for 14 days. Each challenge comes with a new tool or step that you need to master to progress in your story.
Complete the tasks in private, or, if you enjoy the social interaction with other writers, post your writing in the small Private Facebook Group set up especially for you.
This course is for beginner to intermediate writers.
Reviews from Past Students
'Excellent course. It was a valuable learning experience and left me wanting to do more and write more.' – Mark Chivers

'Enthralling. "200-300 words every day" sounds doable, and it is. But the choosing and placing of those words into an order never seen before: that's the beauty and agony of telling a story for the first time.' – Clive Ritchie

'I would describe myself as a writing toddler and The Writers College as a sensitive and insightful nanny who made me discover that I can climb stairs - the experience was exhilarating.' – Claudia Bolz

'The course exceeded my expectations and provided the structure and motivation to keep writing. Fun, challenging, full of energy. Thank you for the journey.' – Judy Port

'I feel like my Muse had a makeover: fresh, happier and definitely wiser.' – Princy Kiran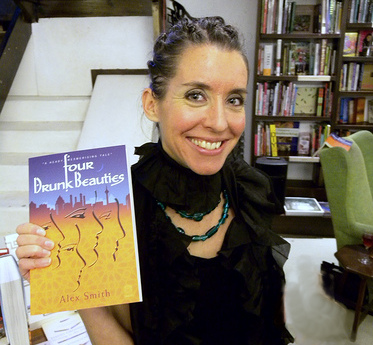 Tutors for this Challenge
Alex Smith is the award-winning author of five novels.
Algeria's Way, Drinking from the Dragon's Well, Four Drunk Beauties and Devilskein & Dearlove were published by Random House (Umuzi), and Agency Blue was published by Tafelberg.
Her work has received widespread acclaim. Drinking from the Dragon's Well was longlisted for the Sunday Times Alan Paton Award and Devilskein & Dearlove was nominated for the 2015 CILIP Carnegie Medal in the UK. Agency Blue won a Sanlam Youth Literature Award, while Four Drunk Beauties won the Nielsen Booksellers' Choice Award.
Alex will be answering your questions in a Zoom Q & A session.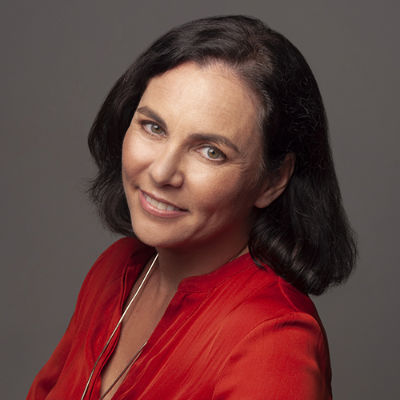 For many years, Tania Hutley worked as a Technical Writer in the software industry, but she always dreamed of writing creatively. She began by writing literary short stories and has been a runner up in New Zealand's two most prestigious short story competitions, the Katherine Mansfield Awards and the Sunday Star Times Short Story Competition. In 2010 she won the Page and Blackmore National Short Story Award.
After branching out into novel writing, she published two middle-grade chapter books for children. Then she wrote the Skin Hunter science fiction trilogy, and co-wrote The Trouble With Witches urban fantasy series. Under the pen name Talia Hunter, she has also published eleven contemporary romance and romantic comedy novels and even made the USA Today Bestsellers List.  
Though Tania started off with traditional publishers, she's now enthusiastic about self-publishing and the control it gives to authors.
She was born in New Zealand, but recently moved to Australia where she's constantly amazed and not at all freaked out by the weird and wonderful critters. When she's not writing, you can usually find her with a glass of wine, a good book, and a jumbo-sized can of bug spray.
3 Secrets to Creating Believable Characters
Consider 3 decisions you need to make for each character
Complete 5 tasks
Learn about 4 important aspects of setting
Complete 3 tasks
Discover the 4 elements of plot
Complete 4 tasks
7 Steps to Building a Story 
Explore the 7 steps to building a story
Complete 4 tasks
Sign up for the
14-Day Story-building Challenge
for a discounted rate.
This course is for you, if you want to...

Complete the application form to enrol.
Once you've submitted the form, you will be taken to our secure payment gateway via Paypal. Writers in South Africa will receive our SA banking details.
14-Day Story-building Challenge: NZ $247, ZAR 2470, £ 124
Feedback from Past Students
'It motivated me to write every day which I don't do on my own. I enjoyed reading other peoples' contributions. The short story material was excellent. Overall a great experience and I am sad that it is over.' - Alice Shaw

'It was very helpful and inspiring. So much information to read that I will now go back into and digest.' - Vanessa Narbey

'A combination of punctual and precise guidance by professional tutors together with the warm daily support of group members at your same level.' – Ravi Gehani

'I thoroughly enjoyed the short daily writing tasks. It was stimulating and got my creative juices flowing. It was exciting to wake up every morning to an email with the day's challenge and thought the notes were excellent and enhanced the way I now write.' – Catherine Jarvis


Get These Additional Benefits
Let us know if you have any questions about the 14-Day Story Building Intensive.