Journalists are continually busy – keeping up with meetings, stories and deadlines. And juggling time is one of the things they are all too familiar with.
In reality, many journalists don't always manage their time well, but they should. Here are four tricks journos can use to control their never-ending clock and limit the stress of their demanding schedules.
What's up with that darn clock – continually stressing journalists out? According to experts, time-management is still one of the most important self-improvement skills many journalists don't utilise.
A 2016 Reuters Institute report titled 'Journalists in the UK' states journalists believe that there have been significant increases in their average working hours, and decreases in the time available for researching stories. Why is that? What struggles lead to the lack of time-management or the inability to complete certain tasks?
Journalists mention a few challenges that they face these days:
Rialien Furstenberg, Editor at Get It Joburg West magazine, says she "elaborates extensively in emails".
 Sarah Mackintosh (experienced journalist) mentions: "It is difficult to divide time evenly between all the different tasks".
Claire Warneke, Deputy Editor at All4Women, explains journos work in a constantly changing environment with deadlines happening all at once.
And, external factors can stress journalists out, highlights Martin Hesse, Content Editor for Personal Finance.
It is evident – managing time effectively is a vital skill for journalists. However, despite the constant challenges journos face, they can tick-tock their clock. Here are four tricks to do so:
Want to Turbo-charge Your Writing and Produce Articles Faster and More Effectively?
Study journalism with one-to-one tutoring by an award-winning journalist.
1.    Discipline is essential
First of all, it is important for journalists to be disciplined when writing and including their 'core' task in their daily schedule. "Write a certain amount of articles per day to keep up with the workload," recommends Mackintosh. She also mentions dividing the workload evenly, working in small bursts between articles, works best. This enables journos to keep up with deadlines, avoid frustration, and get more done.
2.    Plan ahead
Secondly, last minute deadlines and stories do creep in, but that doesn't mean journalists cannot plan what they can control, beforehand. "Don't rely on your 'memory' to help you plan out your days," highlights Warneke. Journalists can keep a digital diary and set reminders for themselves. Experts make use of programmes like Google Calendar. And Warneke says she uses Evernote when she is working on ideas. It is a great app that is accessible on PC, Android and Apple – with an internet connection of course.
3. Delegation is key
Another skill or trick experts recommend is delegating tasks to others. Journalists may think that this is not at all possible. But, what about asking those close connections or the intern that is seeking experience? Furstenberg says: "The benefits thereof include reduced stress, additional time to dedicate to tasks and practising the skill of effective delegation."
4. The five letter word: FOCUS
And finally, author Stephen Covey explains that effective time-management is to create time to focus on important things before they become urgent. Procrastination and "last minute" jobs make writing more stressful than it needs to be. According to Hesse, journalists should avoid this. "It also puts terrible pressure on everyone involved," he concludes.
Journos must control their clock and not vice versa. By using these ticks and tricks they are on their way to become time-management pros.
About the Author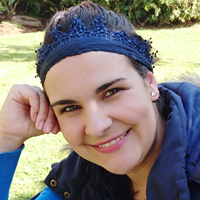 Carla Oberholzer is a Public Relations Officer and Content Writer with over eight years of experience in the Communications field. Her articles have featured in various online as well as print magazines and newspapers. She loves her friends, family and community dearly. In her free time she also enjoys helping to improve her surroundings, by being involved in community projects, in and around Tshwane.