Among the millions of articles available, why would anyone choose to read yours? To make your writing stand out, you need to be original. Here are some tips for creating unique content.
The time, energy, and effort you put into your work are wasted if nobody reads it. To get people to read your writing and connect with you, you have to be original.
Imagine being in a room with a thousand people and all of you sound the same. How would anyone distinguish your voice from others? Your writing will be like this if you are not original. The originality and authenticity of your writing are what will make it stand out from millions of other publications available to readers.
In an interview, award-winning writer David Robbins advised aspiring writers to be unique. He explained: 'Respect your individuality. Don't blow the same bugle as everyone else. Find what is unique in yourself and let that part of you sit by your side when you write.'
Writing with originality doesn't necessarily mean developing new topics.
As Pulitzer Prize winner Anna Quindlen said: 'Every story has already been told. Once you've read Anna Karenina, Bleak House, The Sound and the Fury, To Kill a Mockingbird and A Wrinkle in Time, you understand that there is really no reason to ever write another novel. Except that each writer brings to the table, if she will let herself, something that no one else in the history of time has ever had.'
By adding your original touch to an existing topic, you can create something entirely new.
Screenwriter and film director Jean-Luc Godard put it well: 'It's not where you take things from – it's where you take them to.'
How to Generate Original Ideas
Tap into your imagination – Your imagination can never be the same as someone else's. Tapping into your innate creativity is a sure way to come up with an original and unique angle.
Write from within – Let your life inspire you. Every person's life and experience is unique. By writing from your life experience, you can stay original in your writing.
Sign up for a writing course – Enrolling in a writing course will help you discover your creative side if you have trouble generating original ideas on your own, and it will also help you improve your writing skills.
Talk to people – Interacting with others not only triggers our creativity but also helps us develop new ideas.
Keeping Your Writing Original Helps You Avoid Plagiarism
Plagiarism is a serious offence. It is something you need to look out for as an aspiring writer. One sure way to avoid it is by keeping your writing original. You can use information that is already out there, but make sure to paraphrase correctly. To paraphrase successfully, you must be able to add your original touch to an already written piece.
The combination of your originality and good writing skills will make you a successful writer.
About the Author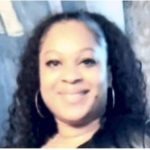 Chinenye Ndukwe is a freelance writer passionate about giving back and helping people turn their lives around.
Her blog www.lifestudio24.com aims to be a positive space on the internet, with articles that benefit the reader physically, psychologically, mentally, and emotionally.
She considers us all a work in progress.