Web writing is an increasingly popular specialism for writers, but it's also highly competitive. I'm sharing my top free and most useful apps that have helped me get ahead in my online writing career.
Need to feel more confident writing online?
You may already be aware of Grammarly, such is its big reputation. But for those that haven't, this AI-powered product used by millions is a must-have in ensuring your online writing is easy to read, mistake-free and effective.
Copy and paste your text into Grammarly and watch its algorithms work to check your text for hundreds of writing issues, from common grammatical errors to irregular verb conjugations. The outcome is a more readable and precise piece. I should add that since using it I've also seen a definite improvement in my spelling and grammar. Of all the apps, this one is my favourite.
Want help finding your next blog idea?
HubSpot's Blog Ideas Generator tool brings motivation to the table in those hopeless moments spent staring into space, waiting to be slapped across the face by the fickle hand of inspiration. Simply type in five nouns for topics you want to write about, click 'give me blog ideas' and tap into a week's worth of blog ideas. But it doesn't stop there. HubSpot's app also enables you to unlock a years' worth of blog idea and access tips for your SEO, aiming to help you "kickstart your blog SEO strategy."
Want to Turbo-charge Your Writing and Produce Articles Faster and More Effectively?
Study journalism with one-to-one tutoring by an award-winning journalist.
How do you write searchable headlines?
A good headline will get you far in online writing. Immensely popular and well worth a mention, Portent's Content Idea Generator is my failsafe friend for headline inspiration.
The app helps you come up with all sorts of content and title ideas that, they say, are "based on proven techniques and best practices for driving both clicks and links". Some of its results can be very funny, (I got "why online writing apps are hotter than Jennifer Lawrence") and you can keep clicking to generate ideas, but it's a largely useful tool to help you think with SEO at the core, and ensure you have a stand-out, searchable headline.
How should you refine your online messages?
For online writing to be effective, it needs to be short, punchy and easy to understand. With a big focus on "eliminating words that are too complicated," the Hemingway Editor is an app that can help you refine your messages. Weeding out unwanted adverbs and simplifying complex sentence structures, this research-backed app gives your writing a readability grade, with the ideal level being that of a tenth-grade. This is also a great app to help improve your chunking and clarity of an online article. 
How can you make your copy searchable?
One of the most effective SEO apps out there is SEMrush. The online tool does your keyword research and analysis by identifying the keyword phrases that are most likely to get the highest search traffic. Once identified, you can weave them into your copy as part of your keyword strategy, which should form the basis of any online writing that wants to be found. The variables of a keyword will help you understand the behaviour of people searching online, meaning you will appreciate your audience better and end up with a more targeted, searchable piece.
These apps can't promise the perfect prose, but use them and you'll see a marked difference in the quality of your online writing, along with a better understanding of what's required to get noticed amongst the jungle of online writers.
About the Author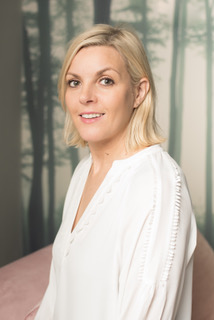 Charlotte Brett is a freelance writer based in South Buckinghamshire, UK. When she's not writing blog posts or creating words for clients, she's busy raising her three daughters. As an enthusiastic member of the Hoxby community, Charlotte is dedicated to the flexible work style of freelancing and doesn't believe 9-5 is the best model for productivity or creativity.